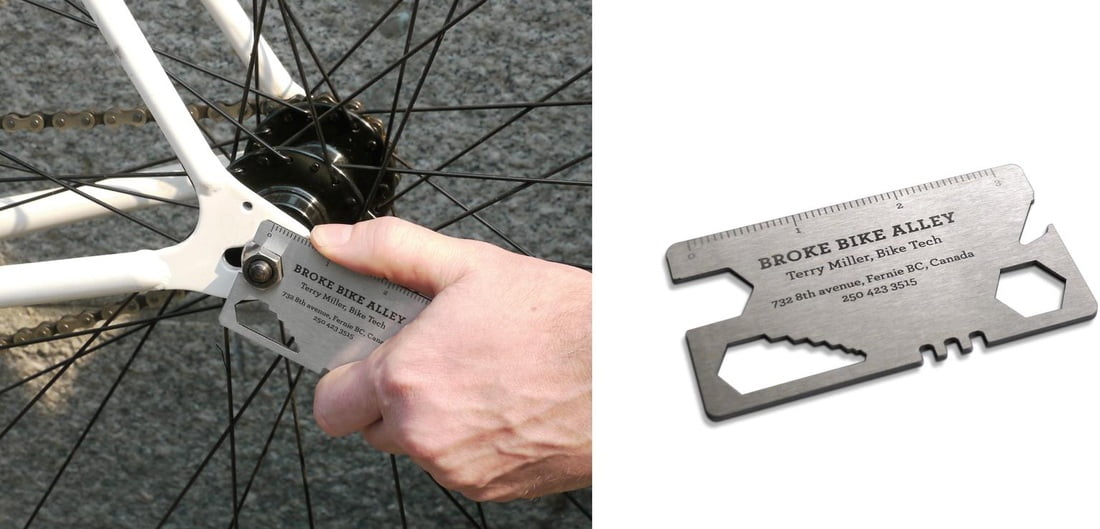 I have two full boxes of business cards and I can't recall when I last gave my card out. My card has no way near the practical use of the business card in the picture. Nowadays, when I connect with people in the real (non-virtual world), I ask them as a matter of course, "is it ok with you if we connect on LinkedIn?"
There is a danger in that I presume that they are on LinkedIn. However, I cannot see why any business or person representing that business, should not be on LinkedIn; to me, it doesn't matter whether that business is an importer of small goods, or a family retail business, or the taxi captain who invariably has regulars who are LinkedIn members. Even a retiree could be a LinkedIn member. A retirees' profession is essentially an investor/philanthropist/volunteer and I dare say, a lot of their information is sourced or disseminated from their accountant/lawyer/financial planner/banker etc who are LinkedIn members. A person doesn't even need to be a LinkedIn member for them to receive your "virtual" business card. A LinkedIn member has a public profile for all to see.
I have seen some pretty cool business cards in my time – from soft round edge cards, to cards with raised lettering, to some very innovative cards that look like credit cards with QR codes that my smart phone can immediately scan to take me to their website. However, I don't give my card out – I just don't carry them with me and I hope and seek to connect with like minded people via LinkedIn.
LinkedIn is obviously more dynamic than a business card. Most business cards that I have seen don't come with photos of the person – although I have seen this used well in the real estate industry. So there's little less familiarity whereas you can put your best photo on your LinkedIn profile. The other thing that your business card doesn't have is your story. I love reading the stories – your story – on LinkedIn. As you move throughout Life, so does your LinkedIn profile. Your business card may find it hard pressed to keep up.
LinkedIn has help me to also avoid playing "52 pick up", whenever I have been careless to knock off my business card holder off the desk.
My only concern these days is that I don't give myself any chance to win a lucky door prize. Can we do this via LinkedIn as well?