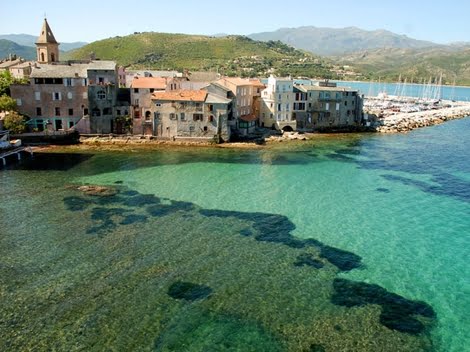 Having done thousands of meetings over a 10 year period one of the most common objectives from our
clients is to "Do More Travelling". It is our hope that this article will offer some tips for those planning an overseas adventure.
Why travel abroad?
Even if you live in a vibrant region and have an exciting job and active social life, nothing can replace the unique experiences travelling offers. Visiting a foreign country opens your eyes to how the rest of the world lives; many therefore return home with a new appreciation for their own country while gaining a broader worldview in the process.
There are several benefits to travelling abroad for younger people. Many will gain a new frame of reference for understanding their role in the world, gather cultural exposure, leadership, job opportunities and develop lifelong friendships.
Finding a Bargain
Let's be honest everyone loves finding a bargain, to find out how to get a great price on your next holiday I spoke to one of our clients who owns a local Travel Agency.
Our local expert advised that the cheapest way to cut your costs, especially if you're planning a trip to the US or Europe is to go in May this year. There is apparently a heap of excess inventory, and you can get sale fares at about half the price of what people are paying in the peak season.
Another interesting holiday option is cruising. Cruise liners are offering extreme value right now, because they're sending so many vessels here and they don't like sailing empty. "Princess Cruises" (higher end than P&O) is apparently offering deals that work out to be around $100 a day – including all meals, accommodation and some entertainment.
Be wary however of the 'package deals' that offer holidays with flights and accommodation. These can work out to be pretty cheap, but they can be more 'bogan' than 'bargain' – especially those all-you-can-eat-and-drink Island escapes you see in the weekend papers.
Travel Agent verses On-Line?
There is a lot to organise, however the Internet can make planning a great adventure very easy. In many cases I often feel like I have already visited a destination through simply reading reviews on websites such as Tripadvisor.com and The Thorn Tree. While it can be very empowering to book everything yourself and possibly save you a few dollars, after speaking with an agent you quickly realise there are some good reasons to consider using one.
Travel agents like most sales people work on commission. Airlines and hotels will often pay between 5% and 10% to the agent per booking. This sounds like a lot, but the online sites like wotif.com still receive the same commission and if you book an International flight on-line the airline charges the same and simply keeps the
commission.
When travelling overseas having an agent as a single point of contact can be extremely valuable and is much better than dealing with a call centre if something goes wrong.
A travel agent can also offer advice on the travel documents you require, such as Visa's, Passport and Customs information. Every year thousands of Australian travellers face difficulties through not providing compliant documents in foreign countries.
Finally using an agent is convenient and can save you time and stress. Most have some influence so can often get you a choice of seat, a better room or at least offer some insight into your destination.
Happy Travelling – Some Money Tips
The travel game is a multi-billion dollar industry and Australians are some of the biggest spenders overseas. If you are not careful you could be out of pocket hundreds or thousands of dollars following a not so relaxing holiday.
Insure a safe journey
My number one travelling tip is to gain some travel insurance prior to departure. I am a fan of cutting your travel costs but not at the expense of insuring your valuables (like your major organs). Spending one day in a French hospital can cost you $10,000 and a medical evacuation across global waters could be as much as $60,000. Some credit cards offer "free" travel insurance but many of the policies simply aren't worth the paper they are printed on. Look on-line and speak to your travel agent about gaining cover that has as a
minimum; unlimited overseas emergency medical cover, cancellation cover, luggage replacement and repair, with no little or no policy excess.
Accessing your money
The trick to not being a million miles from home without access to funds is to diversify. As a starting point take a small amount of local currency or US Dollars that can be easily exchanged for local currency. Try to avoid airport and other currency kiosks where the pricing structures are incredible.
Most of the big four banks offer travel cards that cost about $15 to open, allow you to load up with multiple currencies, and have small or no ATM fees (depending on the country you're in).
It is worth looking for a credit card that offers no cash advance or ATM fees, and no currency conversion fee (up to 5 per cent). An alternate to this is the popular Visa Debit Card allowing you to use Credit networks but draw on your own funds.
Before you go it is also worthwhile informing your bank of your travel plans to ensure the suspicious transactions team, do not close your account upon sighting a lot of global transactions.
Staying in touch
Keeping in contact with your family and friends at home can be a difficult and expensive task. You can activate global roaming on your mobile phone but, unless you communicate via text message the call rates are astronomical and if someone rings you from Australia you are required to pay the difference between the local and global rates.
A cheaper alternative is to take your phone and purchase a new SIM card when you arrive at your destination. An even cheaper option is to get a phone card, which can be purchased from most newsagents. While you'll need to use a standard fixed line, a phone card can cut your talk time to cents per minute.
A great option I have been using is to download a program called Skype to my laptop and then make free phone or video calls to other users – which include most of my family and friends. You can also get Skype for your iPhone or iPad. Beware however that compared to "voice", data is more expensive yet again and can quickly add up to thousands. If using your own SIM, make sure you turn off "Data roaming" and use local "wifi" outlets or a local SIM which includes data at a prepaid rate.
Facebook is also a great way to update everybody who is interested about your daily activities while you are abroad. You can upload photos and other info to the social media sight and importantly a single post can be viewed by all of your friends freeing up time for other activities.
Travel light
Much to the disgust of my partner Megan on our recent adventures I have travelled as light as possible, taking only the absolute necessities. While it is nice to have some of the creature comforts, lugging kilos of baggage around an unfamiliar country is one of the least enjoyable things I can think of doing.
Also with the Australian Dollar close to US1.10 it is easier and much more enjoyable for Megan to buy stuff on the road.
Conclusion
Travelling abroad is one of the most exciting and potentially rewarding experiences available to us. There is a lot to get ready and some potential risks to consider, however the proof is in the pudding. Our experience with thousands of clients over a decade has shown us that the people who broaden their horizons are among the happiest.
Matt Armstrong
Financial Adviser
I get the biggest kick out of helping people, particularly people who aren't afraid to dream big and say that anything is possible. In the beginning most of my clients come to me with a problem or an irritation that they want to deal with, once we get over this initial hurdle we quickly get on to designing an amazing future for themselves and their family.