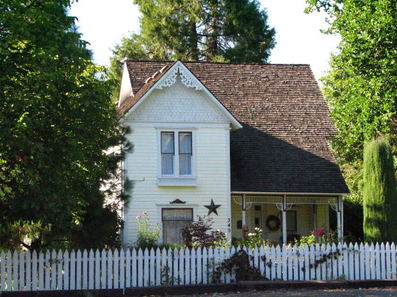 What's changing and why is it significant?
Legislation has been introduced which seeks to restrict the transfer of assets between a Self Managed Super Fund and its members or related parties.  Whilst there have previously been restrictions on a Self Managed Super fund acquiring assets from a related party, no such restriction applied the other way – i.e. a related party acquiring an asset from the Self Managed Super Fund.
Who does this apply to?
Anyone with assets in their Self Managed Super fund which they intend to use in a personal manner in the future, i.e. future retirement home, holiday home, artworks, collectibles, wine etc.
What do you need to do?
Get advice ASAP – you may need to act before 1 July 2013 so the clock is ticking.
What's so significant about this recent change?
Whilst there has been restriction on assets a SMSF could acquire from a member, there haven't been restrictions on what assets a member can take from the fund.  So whilst a member couldn't for example, transfer a residential property into their SMSF, they could transfer one out.
This has led to some members acquiring "future homes" in their SMSF, with a view to using their current super balance to fund the purchase or borrowing and using future contributions to pay out the loan before retirement.  This may be a future retirement home or a second "coast home" for future family use.  Other types of assets such as artwork and even wine collections have also been bought with this strategy in mind.
Provided the property wasn't used along the way, this strategy could work to allow a tax efficient way of acquiring a future personal residence.  There are implications such as stamp duty appropriate investment strategy etc but nothing that couldn't be overcome with good specialist advice.
The problem with strategies like these is that they fail to contemplate "legislative risk", i.e. what happens if they change the rules? This is now the case with legislation recently introduced to take effect form 1 July 2013.  Of course there are no regulations yet so no one knows exactly what the situation will be post 1 July so you need to act now if you want to avoid having assets trapped within the fund.
Additional Background
Direct property in SMSFs has been increasingly popular in recent years since the exemption to borrowing rules was introduced.  This has resulted in a significant increase in the number of people promoting direct for SMSFs, most of whom had no interest in SMSFs prior to this change. (as there wasn't anything "in it" for them!)
Whilst the borrowing exemption (currently known as Limited Recourse Borrowing Arrangement) has some great application for the right circumstances, like many popular fads, has been grossly over promoted by real estate agents, mortgage brokers, accountants and financial advisers with little or no understanding of the complexities or potential traps involved.
This has in turn led to an increasing number of problems and threatens further regulatory "tightening".  This most recent amendment seeks to tighten the rules for acquiring and disposing of assets between SMSFs and "related parties".  "Related parties" generally refers to members and their relatives but the definition actually creates a very broad range of possibilities and therefore in practice what constitutes a "related party" can be extremely complex.  Navigating these issues is one of the more complex problems SMSFs face and specialist advice is critical to ensure you get these right.  Even a small misstep and the penalties are extreme, from banning your fund, taking nearly half the fund value in tax plus fines up to $220,000 per breach of rules.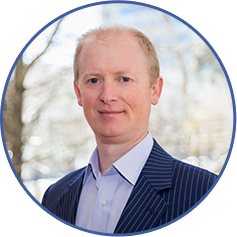 Matt Battye
CEO, Financial Adviser
Analysing what can seem to be like complex issues, Matt is effective in using analogies to better explain scenarios and truths to the rest of us. This is what Matt enjoys – educating clients on the truths and debunking the commonly held (wrong) view.