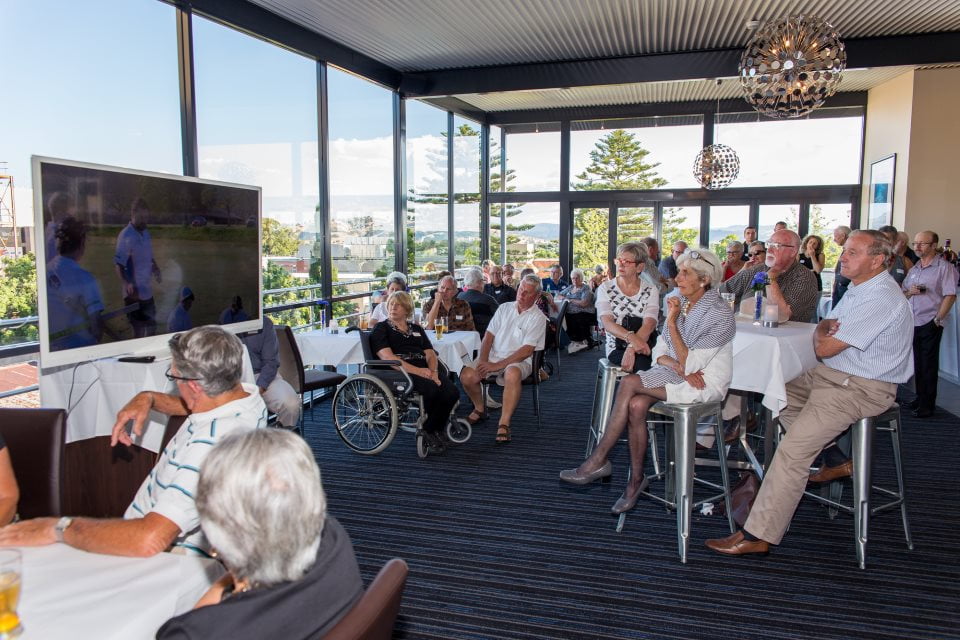 This year, our client Christmas function was held at Azotea in the Albion Hotel in Albury. Events like this allow our team to celebrate our successes throughout the year together with clients, as well as introduce new team members and new initiatives we have going on here at Complete Wealth.
The event provided an opportunity to introduce our new Advisers Grant Pratt and Pat Salinger, Advice Assistant Michelle Scanlon and for everyone to meet Erin Harding and Danielle Meredith in person, as many clients have only spoken to them by phone.  For those lucky enough to meet them, you can appreciate almost straight away the value that they bring to the team here at Complete Wealth!
Matt Battye spoke of Batyr, an organisation Complete Wealth are very proud to support. We even had a special video message straight from Batyr's CEO, Seb.
Matt Armstrong introduced the Complete Wealth Cricket Academy, a Happiness Project aimed at teaching cricketers skills and improving their happiness through playing cricket in the Albury-Wodonga area. The Complete Wealth Cricket Academy comprises of several coaches, international cricketers and other guest coaches coming together to help educate and improve young cricketers. After a successful inaugural winter program earlier this year, we are very excited about the future of the Academy.
Thanks to all those who travelled in to Albury from the surrounding areas and congratulations to those who won our lucky door prizes, it was a great evening had by all! Follow the button-link below to our Facebook page to check the photos from the event, and make sure to tag those people you know.
Wishing all our clients a very merry Christmas and wonderful 2015!
Posted By Jacob Levido – Marketing Cadet
Marketing Cadet
Each year we look to give an aspiring uni students the chance to gain some professional experience and learn about business operations through a cadetship. Fostering the growth of young minds is a passion, and benefits everyone involved.