positions at complete wealth
Here at Complete Wealth, we believe that everybody has a real talent and your job shouldn't be about 'slugging it out'. All employees here at Complete Wealth love what they do. They thrive in positions that utilise their true talents and as a result, our workplace is as productive as it is welcoming to enter every day.
Complete Wealth provides you the opportunities to make a real, measurable, and positive impact on the world. We believe all our clients are better off with us.
You can either give us a ring, send us an email, or fill out the below to have a chat about a position at Complete Wealth.
cadets & interns
Complete Wealth has had a long and successful cadetship program, and we are constantly looking for aspiring university students to learn and contribute to the operations of our business. We are proud to support the development and growth of skills that will make our cadets indispensable members of future businesses and encourage the application of university studies in a practical way. If you want to challenge yourself, develop new skills, gain invaluable workplace experience and positively contribute to a growing company, apply below.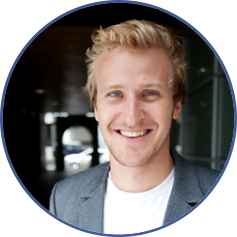 Sebastian Robertson
Founder of Batyr
Seb worked for us during his time at ANU in Canberra. He has since become the founder of Batyr, a not-for-profit organisation that supports university and school students struggling with mental health challenges, Sebastian, turned a personal struggle into a national success story that has reached more than 5,000 young people.